Vacancies & Train to Teach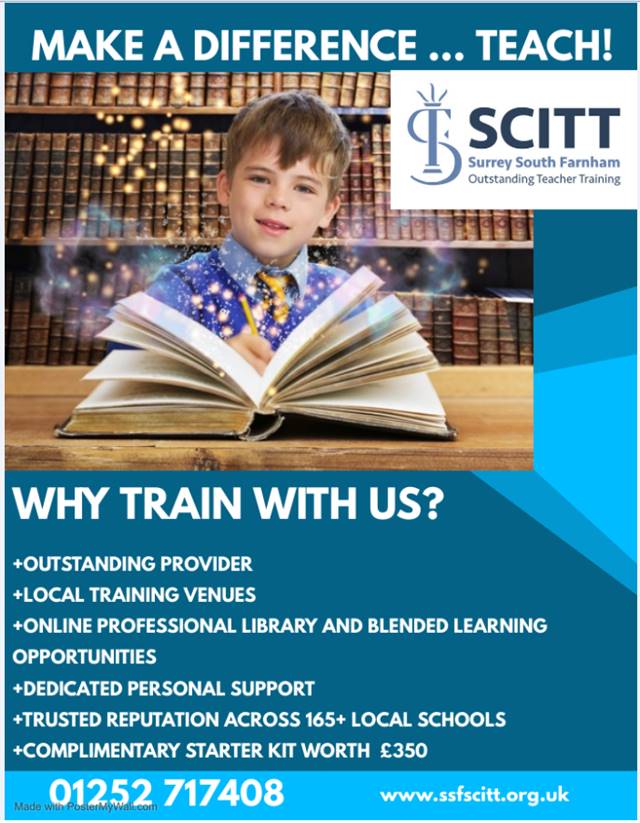 Are you interested in joining our team?
Here at Shottermill Junior School, we are often praised on our extremely committed, enthusiastic and welcoming team of staff. We place a high importance on professional development, career progression and giving our staff the opportunities to be innovative and grow in their own practice. Furthermore, we also prioritise the wellbeing of our team and partnership working with our local Haslemere Confederation of Schools.
For more information, please click here to access our current vacancies advertised on eteach.
We are currently recruiting for a HSLW to work across Shottermill Junior School and Shottermill Infant School. The post is advertised on Eteach by Shottermill Infant School. For more information please click here: https://www.eteach.com/jobs/home%20school%20link%20worker/haslemere-uk?oo=kw-lc&pt=51.090856,-0.7133729999999999&dis=30&locform=Haslemere,%20UK
Would you be interested in training to be a teacher?
We work closely with South Farnham ITT, an outstanding Teacher Training Hub, who deliver a range of programmes for adults who wish to join the education profession. Shottermill Junior School has an excellent record of training SCITT students (School-Centred Initial Teacher Training) to facilitate growing the next generation of primary practitioners.
Please see below to view their latest information brochure.