School Uniform
We believe a uniform looks smart, wears well and contributes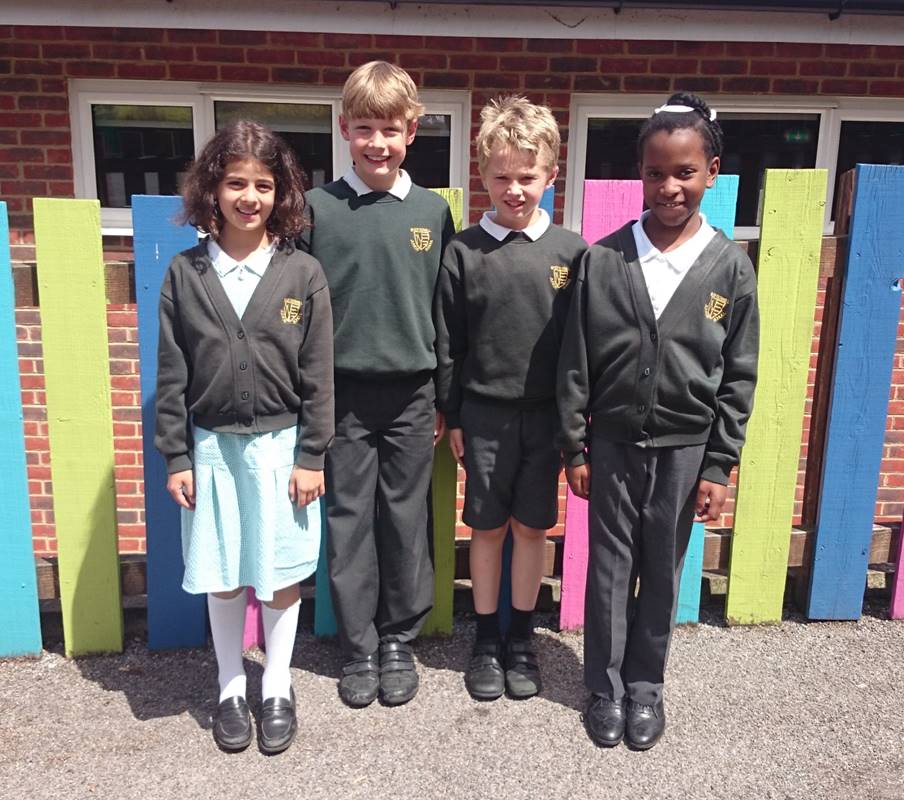 to a feeling of belonging to the school. It is also designed to be simple, practical and economical. Please ensure that your child has the correct clothing as listed below, and you clearly label all items so these can be returned to your child, if lost.
Grey plain skirt / grey pinafore dress / grey plain school trousers or shorts
White school blouse or white polo shirt
Green school sweatshirt or cardigan (with school logo)
Green checked or striped dress
White or grey socks (above the ankle) or grey opaque tights
Sensible black school shoes
PE Uniform
Yellow school t-shirt (with school logo)
Black shorts
Black or grey jogging trousers (optional in cold weather)
Trainers
Swimming costume/trunks, swimming hat, flip-flops and towel (Summer term only)
Accessories
We would like children to bring to school one, small rucksack or bag, containing all the items needed for the school day, such as their homework and pencil case.
An old shirt for art/craft is also useful.
Ordering Uniform
Secondhand Uniform
Affordable and good quality secondhand uniform is available at our local Charity Shop -
Age UK Vintage store