Music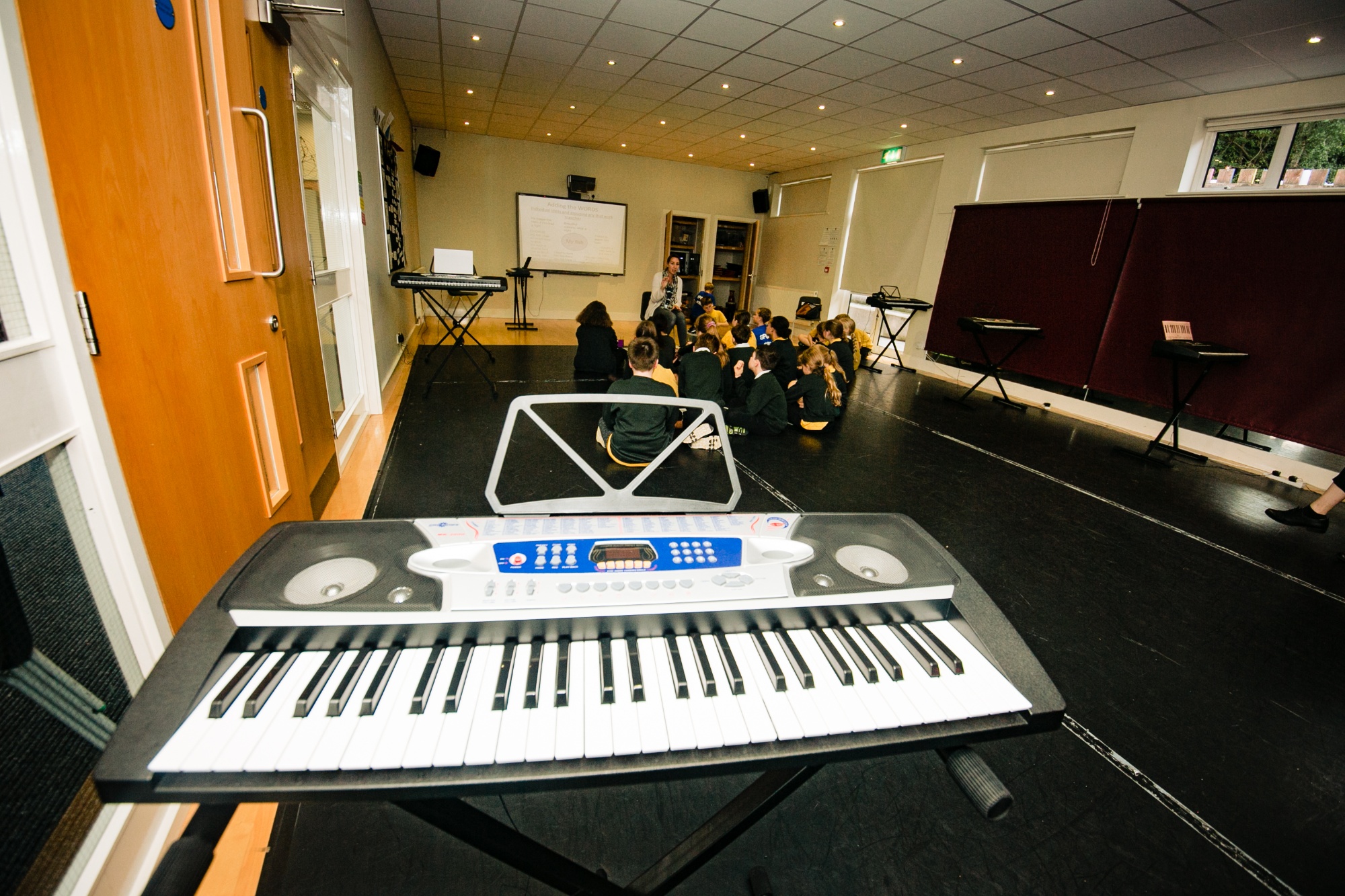 In school we have a dedicated Music Tuition Room as well as our amazing Dance Studio, which we use for whole class and individual music lessons or clubs.
Children in Year 4 also have the opportunity to learn how to play the keyboard and can borrow their instrument to take home with them.
From time to time, we host performance assemblies to showcase the hard work that our children have been putting in to learn their instrument.
Please follow the link below for further information on private music lesson tuition with SAM Music Service and Surrey Arts.
Surrey Arts - further information can be found by following this link.
SAM Music Service provides 30 minute 1:1 online music lessons, allowing your child the opportunity of learning to play the guitar, drum kit, piano/keyboard or to sing. Lessons are on a weekly basis, and available until 8pm on weekdays and 9am to 5pm on Saturdays. Lessons cost £16.50 per 30 minute 1:1 lesson.
To enquire, complete the short contact form on SAM's website (www.sammusicservice.com), and they'll be in touch soon, or you can email lessons@sammusicservice.com, or call 01273 465122 to speak to one of their friendly team. The team will also offer a free taster session to any interested families.