Pony Pals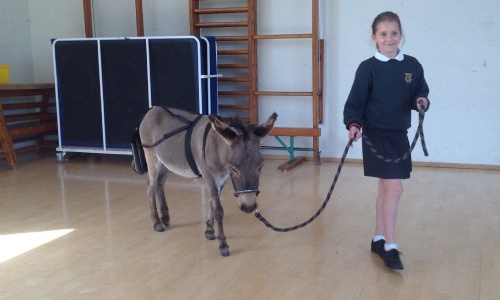 Last week we were very excited here at Shottermill to welcome Mr Kipling, a very lovely little Donkey who came to visit us from Pony Pals.
He arrived with his Guinea pig friend to hear stories read to them by the children and then he was lead on a tour of the school hall by his readers.
Here are a couple of pictures from the day and we'd love to say a HUGE thank you to
www.ponypals.co.uk
for visiting us and we very much hope to see you again...