The Queen's 90th Birthday Parade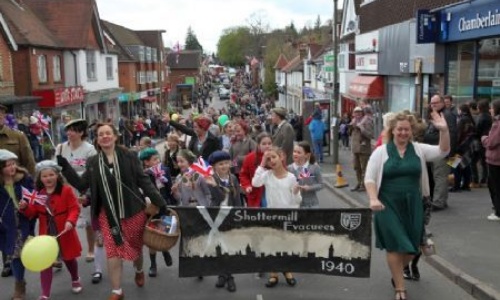 On Saturday 23rd April 2016, we teamed up with the Infant school and joined the parade from Lion Green to Haslemere town centre as "Shottermill Evacuees", representing the 1940's, one of the nine decades of the Queens life.
A lovely day and super costumes made our considerable contribution to the parade a very colourful one. Well done Shottermill, a great turn out and you all looked fantastic!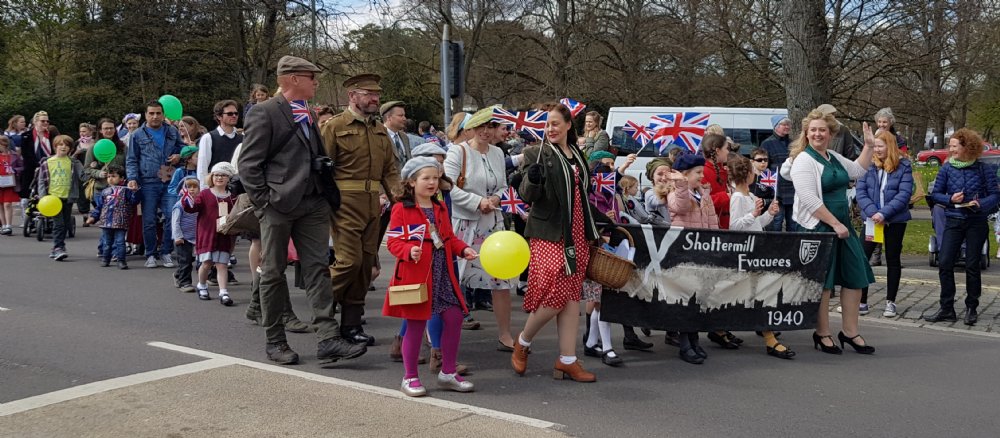 For more pictures of the day have a look in the Photo Galleries...