Confederation Sports Day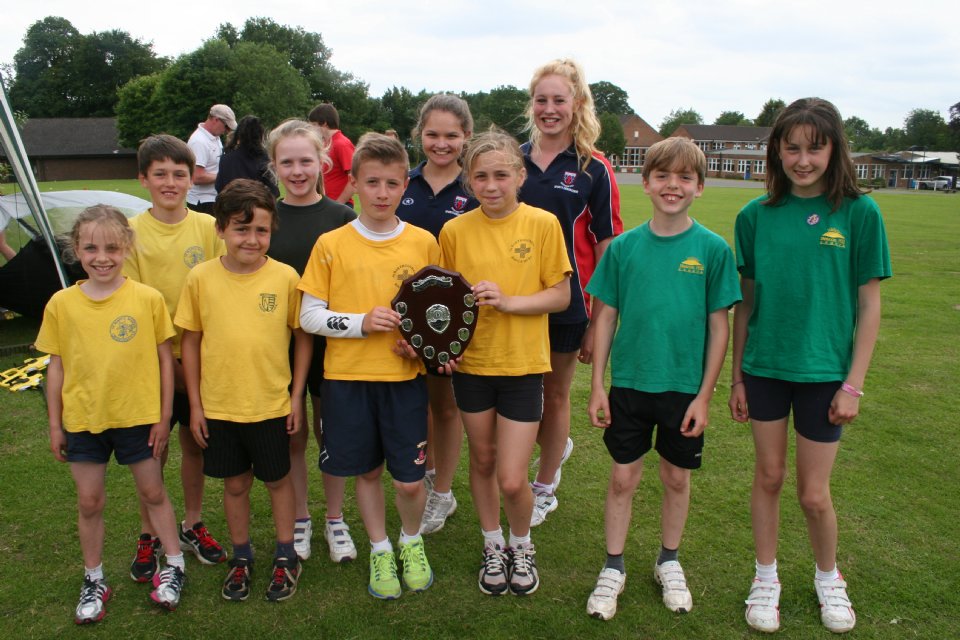 Our children participated in the Confederation Sports Day this week. See below for the full report...
Over 150 pupils from across the Confederation came together this week on a gloriously sunny day to take part in the annual Confederation Sports Day. The children showed tremendous spirit and determination as the four schools competed against each other over a range of sports which included sprinting, relays, throwing and jumping as well as less traditional events such as skipping and penalty shoot outs. The children had great fun and were glad to be supported by the pupils and staff from Woolmer Hill School who did a fantastic job. It was a lovely opportunity to use their extensive facilities. St. Bartholomew's were delighted to be awarded the shield for overall winners.